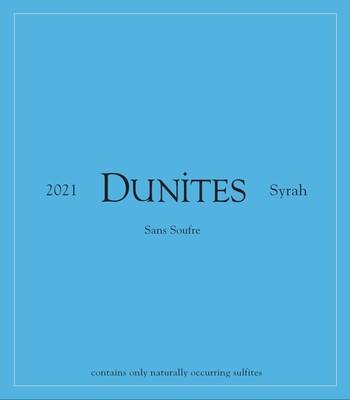 VINEYARDS
60% Islay Hill, 40% Spanish Springs blk 9B
VARIETAL
100% Syrah
FERMENTATION
Grapes were hand harvested with an average of 50% whole bunches retained. Fermentation took place by native yeast with no addition of SO2. A combination of gentle pumpovers and punchdowns were performed until the fermentation was complete and the must was basket pressed. Malolactic conversion was by native bacteria.
ÉLEVAGE
Aged 8 months in neutral French oak puncheons prior to bottling unfined & unfiltered. No SO2 was added prior to bottling.
PALATE
Like a perfectly ripe plum, this wine is juicy and plush but finishes with a seam of acidity and tannin that begs for another sip. Decant and experience the evolution of this wine over the course of an evening.
Wine Profile
Tasting Notes
Violets - Cracked Pepper - Olive - Blue Berry