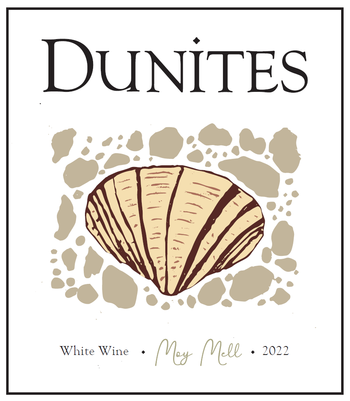 Moy Mell was the gathering place for the Dunites. In Gaelic, the term means "Meadow of Honey" and it is an apt description of the serene environment that they inhabited. Although the Dunites lived in individual cabins and shacks throughout the dunes, Moy Mell was a place where they could come together to share a meal or celebrate a life event. This wine draws inspiration from the gathering place of unconventional thought by blending three varieties with different histories together into a deliciously fresh wine.
VARIETAL
62% Blanc de Pinot Noir, 31% Chardonnay, 7% Albariño
FERMENTATION
Grapes were harvested separately and whole bunch pressed with no added SO2. Fermentation took place in 100% neutral French oak barrels by native yeast. Malolactic conversion was by native bacteria.
ÉLEVAGE
Aged 8 months on lees prior to bottling unfined & unfiltered. Minimal effective SO2 added prior to bottling.
PALATE
Crisp and refreshing. This wine is light bodied while retaining good palate weight and texture. Fruity flavors on the mid-palate give way to a long finish with clean acidity.